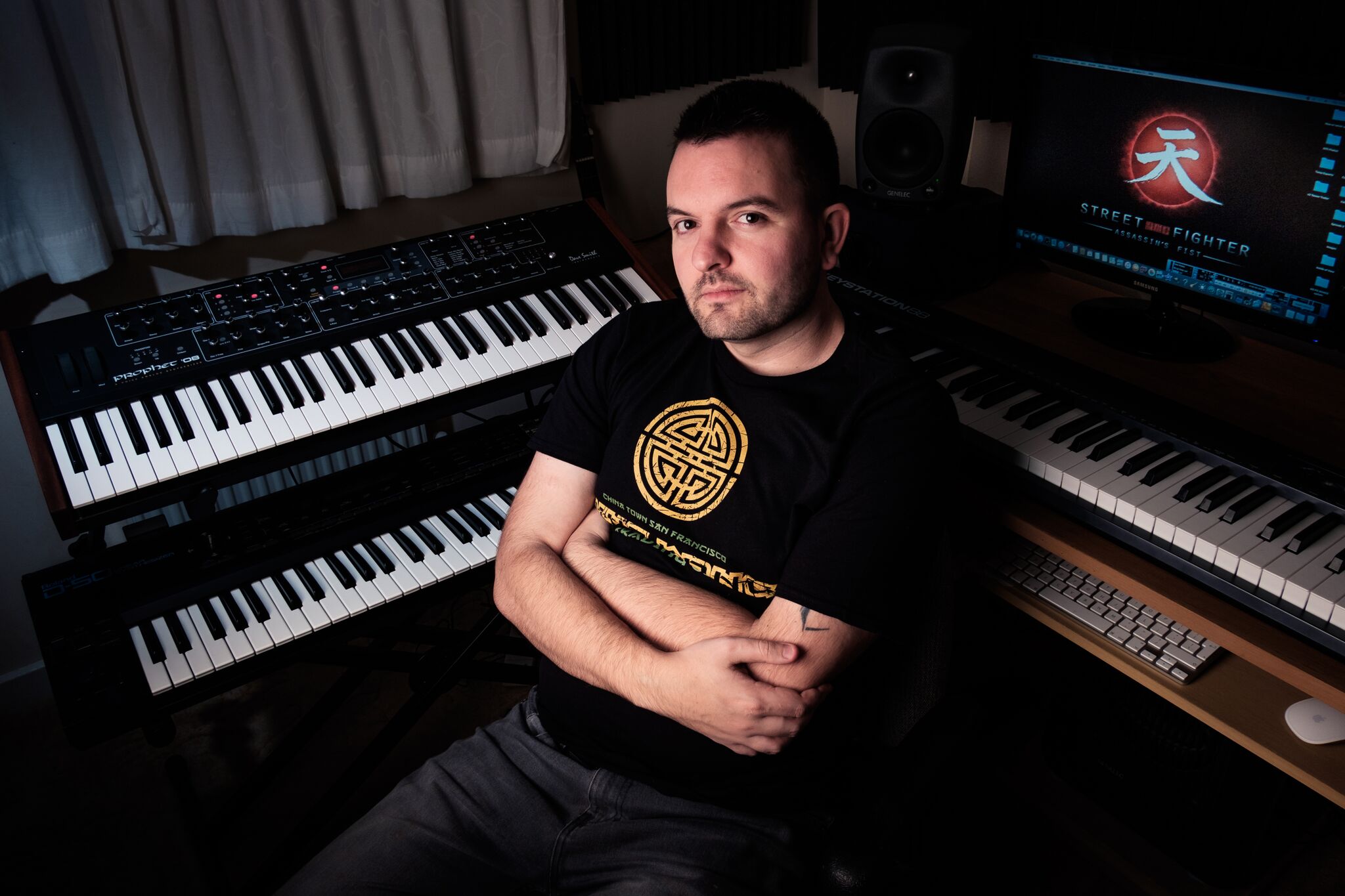 Composer / songwriter / producer
Patrick Gill
Composer / Songwriter / Producer
British composer Patrick Gill is known for his dramatic themes and uplifting emotional music. Focusing predominantly on hybrid of classic and modern styles with the use of vintage analog / digital synths, Patrick is an advocate for memorable scores and high production value.
Having written music for a variety of motion pictures, films, commercials and trailer ad campaigns, his clients include – Capcom / Streetlight Films UK, Superior Music, RackaRacka, Gothic Storm Music, The London Film Academy, Louvre International School for Sri Lanka Television and City College Plymouth.
Born and raised Plymouth Devon, Patrick's passion for music began from an early age. He received classical training as a teenager and throughout his academic study years. Growing up with a diverse taste in music and a heavy influence of electronic music, Patrick first began scoring to picture during his bachelor arts degree producing jingles for local university films.
Patrick makes a point of working closely with filmmakers to help them in achieving their aesthetic vision. He is mostly known for his scores 'Street Fighter: Assassin's Fist & Street Fighter: Resurrection' – live action video game adaptations officially endorsed by Capcom, directed by actor and stunt choreographer Joey Ansah 'Bourne Ultimatum / Mission Impossible:Fallout'. Patrick had a unique opportunity to work with Oscar nominated producer Jacky Quella 'Toolbox Murders' and directors of 'Top Gear'.
Furthering his passion for popular and electronic music, Patrick has also produced music for various artists including Toronto synth-wave act Dana Jean Phoenix.